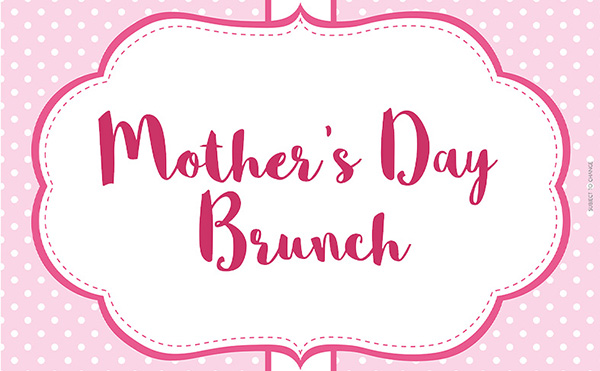 Date:
May 13, 2018 to May 13, 2018
Where:
Lafayette Hotel, 2223 El Cajon Boulevard, San Diego, California, United States, 92104
Event Type:
Food & Dining
Come together with friends and family to celebrate the special women in your life at our Mother's Day Brunch at the Lafayette Hotel. With both indoor and outdoor dining options, you will enjoy an endless brunch buffet.



On the Cool Side
Fresh Local Melons & Berries with Greek Yogurt, Granola & Local Honey
Imported and Domestic Cheese Display with Artisan Breads & Crackers
Chocolate Cola & Strawberry Rhubarb Muffins



From The Sea
Baja Style Mixed Seafood Ceviche, Pacific White Shrimp, Alaskan Snow Crab
PEI Black Mussels with Cocktail Sauce, Horseradish, Lemon Wedges, Drawn Butter



Pancakes and Breakfast Fare
Made to Order Omelet Station, Pearl Sugar Glazed Waffles
Classic Buttermilk Pancakes, Applewood Smoked Bacon, Chicken Apple Sausage, Vermont Maple Syrup, Citrus Chantilly Cream, Raspberry Compote



Salads
Baby Spinach with St. Agur Blue Cheese, Candied Walnuts & Applewood Smoked Bacon
California Mixed Greens with Cucumber, Tomato, Red Onion & Brioche Croutons
Buttermilk, Citrus & Balsamic Dressings



Carving Station & Entrees
Achiote Crusted Pork Loin with Guajillo Banana Mole
Rosemary & Garlic Crusted Prime Top Sirloin with Green Peppercorn Demiglace
Pacific Line Caught Salmon with Poblano Corn Emulsion, Pickled Red Onion
Made to Order Risotto with Wild Mushrooms, Spring Vegetables, Asssorted Cheeses
Truffle Oil, Bay Shrimp & Scallops & Slipper Lobster Tails



Side Dishes
Leek Rice Pilaf, Roasted Baby Potatoes, Balsamic Marinated Roasted Vegetables Blue Lake Beans with Roasted Garlic & Toasted Pistachio



Dessert Station
Chocolate Fountain with Marshmallows, Pound Cake, Pretzels & Assorted Fruits
Key Lime Pie, Chocolate Mosaic Cake, Lemon Raspberry Cheesecake, Lemon Bars, Assorted Mini Pastries

$59 Per person
$25 Kids ages 4-12

*Menu is subject to change. Price does not include tax or gratuity.