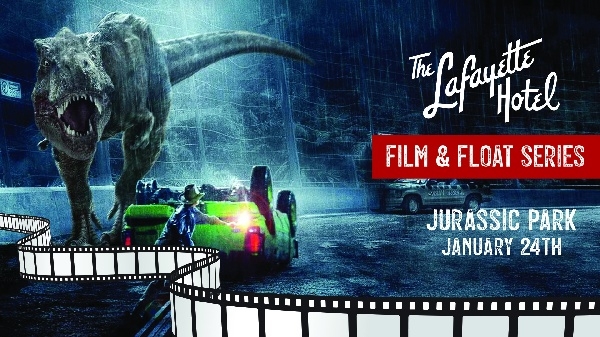 Date:
January 24, 2020 to January 24, 2020
Where:
Lafayette Hotel, 2223 El Cajon Boulevard, San Diego, California, United States, 92104
Join us on an adrenaline-pumping movie feature as we journey through the tropical wonderland and meet the dinosaurs of Jurassic Park. With food and drink specials that's sure to satisfy that dino appetite, it'll be a rawr-ing great time.
6pm-9pm.
Admission is free, RSVP
https://www.facebook.com/events/3354252791315398/