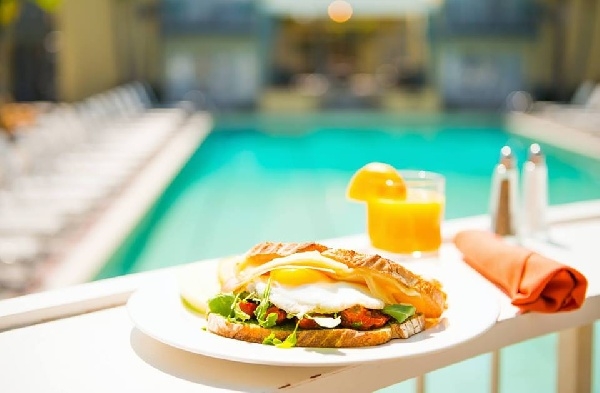 Date:
April 12, 2020 to April 12, 2020
Where:
Lafayette Hotel, 2223 El Cajon Boulevard, San Diego, California, United States, 92104
Event Type:
Family, Food & Dining
This Easter feast with Chef Israel's classic brunch buffet favorites! Pair it with a mimosa or bloody mary for an added bit of celebration. Limited seating available.
Sunday, April 12th, 2020
10am to 2pm
$55 PER PERSON / $20 kids 4-12yo
For Reservations visit:
www.lafayettehotelsd.com/dining/hope-46
------------------------------------------------------------------
EASTER BRUNCH BUFFET MENU
Fresh Local Melons and Berries
with Greek Yogurt, Granola and Local Honey
Imported and Domestic Cheese Display
Pacific White Shrimp, Prince Edward Island Mussels
Cocktail Sauce, Horseradish, Lemon Wedges and Butter
Omelet and Belgian Waffle Station
Local Applewood Smoked Bacon
Cinnamon Spiced Whipped Cream
Rosemary Yukon Gold Potatoes
Candied Walnuts, Blue Cheese, Asian Pears, Red Onion
Romaine, Brioche Crouton, Parmesan Cheese,
House-made Caesar Dressing
Black Pepper Crusted Prime Top Sirloin
Porcini Mushroom Demi-glace
Citrus Marinated Turkey Breast
Garlic and Rosemary Leg of Lamb
with Dijon Mustard & Red Wine Jus
Jumbo Lobster Ravioli in Vodka Pink Sauce
Assorted Pastries, Berry Tarts, New York Cheesecake
Berries, Bananas, Marshmallows