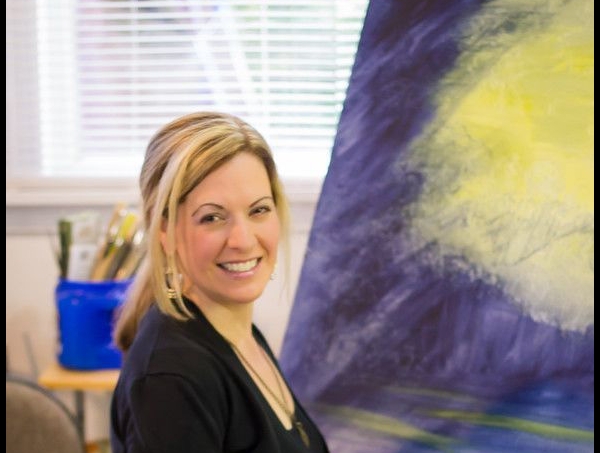 Date:
June 22, 2019 to June 22, 2019
Where:
Lafayette Hotel, 2223 El Cajon Boulevard, San Diego, California, United States, 92104
Event Type:
Arts & Theater, Concerts & Music
Creative Journaling + Art
Register Now
Ready for something different?
Treat yourself to a day of exploring with art, words, new ideas, and fun supplies with
Aine Kmen
at
The Lafayette Hotel
.
Wake up your creativity using a variety of journaling techniques, then put your new skills to work and develop a one-of-a-kind art piece in the afternoon. Be inspired in the iconic setting of The Lafayette, enjoy complimentary coffee and infused water throughout the day, and receive a 15% discount for lunch onsite at Hope 46. You'll also receive free access to online course materials and bonus downloads after the workshop. Your art materials and supplies for the day are included in the ticket price, so all you have to do is arrive, relax, and create.
Here's what to expect:
Morning Session
Build your creative confidence through journaling activities that combine writing and art
Learn research-backed secrets to develop an active creative mindset
Focus on the process. Develop systems for generating new ideas
Play with art supplies... gain a new artistic comfort level while you paint, draw, write, glue, and explore materials
Break for Lunch
Afternoon Session
Design and complete your own unique art piece on canvas
Learn how to make creative skills a daily habit
Find out about resources for building systems that support your goals, clarity, and artistic connection
Head home with new skills, new inspiration, and new motivation
Register Now
Parking is complimentary
-----------------------
About the Artist: Aine Kmen
Aine Kmen's mission is to help people develop their creative super powers. Over the past twelve years she's helped more than 2,000 people learn new art skills, develop daily creativity habits, and have fun while getting artsy.
Aine started her career focused on creating handmade paper, then later transitioned to painting along with layering handmade papers to create highly textured art pieces. Although her initial education was in the environmental sciences, a scholarship after college with the School of the Art Institute of Chicago's Ox-Bow program inspired her to change paths, and since then she's been fortunate to have exhibited art and led workshops around the US, including the northeast, Las Vegas, the Seattle region, and southern California.
From creating a buzz with art journaling workshops at community spots like Cups on Bainbridge Island, iconic coffee and art shops in Gig Harbor, WA, to being a featured artist at giant events like Las Vegas Market Week and Vegas' First Friday Art nights with thousands of participants, Aine's goal as an artist has always been to connect with people and inspire them to explore art and creativity in their own lives. One of her first art teaching experiences was as faculty at the Kalamazoo Institute of Arts in Michigan, and since then she's contracted with numerous school districts and non-profits to teach art, writing, and book-binding, have run her own studio in Michigan, and also on Mt Helix and in Liberty Station after moving to the west coast, and been represented by galleries as diverse as Blackwater Trading gallery in Gig Harbor, WA, and the RedRoom Gallery in the Arts Factory in downtown Las Vegas.
Aine's arts have been shown in San Diego exhibits ranging from grassroots group shows in the East Village at spots like Bar Basic and Comic-Con pop-ups, all the way to more traditional galleries such as the San Diego Watercolor Society. She's loved the unique experiences and interactions of every location along the way.
With an active art career spanning more than twelve years, Aine knows first-hand the challenges of sometimes feeling stuck, wishing for clarity and better ideas, and even just searching for the time to relax and do artistic things.
"I love sharing the systems I've developed to help people add inspiration and creativity into their lives to make every day a little more beautiful." - Aine Kmen